For more details of each product, see Catalog in PDF.
| | |
| --- | --- |
| TULIP NEEDLES | |
56 types of sewing needles. Our new series can be used by beginners and professionals, covering a variety of needs.
Protect, store and organize needles in durable clear container. We made the perfect needle that features a moderately flexible body that is hard to break, a smooth needle eye for easy threading and a needle point that passes through smoothly.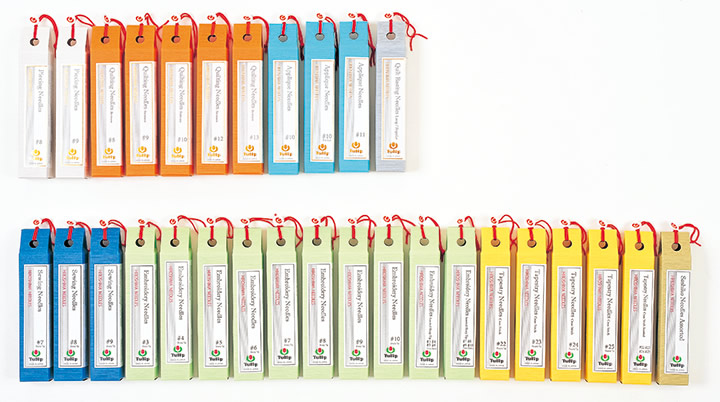 Major products in this series
Piecing Needles / Quilting Needles Between / Applique Needles / Quilt Basting Needles /
Sewing Needles Sharp Tip / Embroidery Needles Sharp Tip / Easy-Threading Needles Assorted / Tapestry Needles Cross Stitch Round Tip / Sashiko Needles / Leather Needles / Pins