For more details of each product, see Catalog in PDF.
| | |
| --- | --- |
| Suitto | |
Autothreader from the needle manufacturer "Press it SLOWLY Suitto"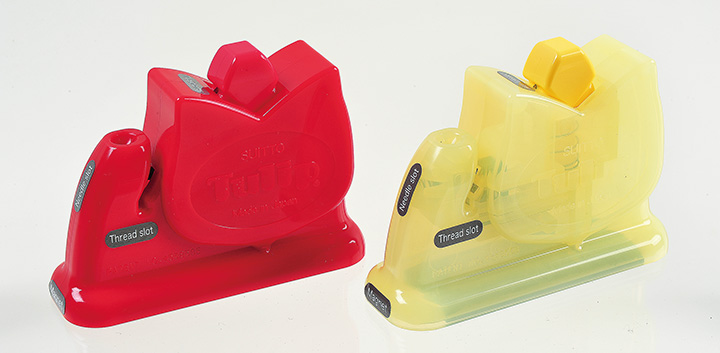 Photo : Press it SLOWLY Suitto (Red)(Yellow)
Simple and smooth threading
Thread fine needle with ease
Set with a How-to-Use Guide
Applicable needles
Thickness 0.46mm~0.76mm
Use Tulip sewing needles, needles that satisfy JIS (Japanese Industrial Standards) .
Only use thread that matches the thickness of the needle.
Applicable needle eye shapes:Oval eye needle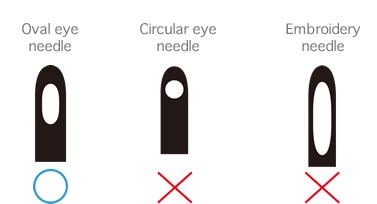 How to use Suitto